Why donate to Simroots?
A letter by Deborah Turner, 2003
Scroll for information on how to donate.

Simroots, written for AMKs (Adult Missionary Kids) by AMKs, was started 24 years ago by an AMK who wanted to reconnect with his peers from boarding school. Initially, Simroots mostly featured personal and family news updates. It quickly expanded to include other schools, staff members, articles on TCK issues, and "Open Dialogue," a section where MKs could express their opinions and tell their experiences, good or bad.
I have been getting Simroots since the beginning and have treasured every issue. I've hauled them around with me through all my moves and made certain that the editor always had my latest address.
Why? Simroots is a connection for me with one of the most important parts of my life. Inside its pages I have found others like me – people who have had similar experiences, both good and bad. I have laughed out loud at some of the stories, connected with memories in "Remember When?" and shed tears over shared pain. The latest issue shares one woman's story, telling of her journey from horrible pain to hope and healing. That story is now crossing mission lines to bring help to others, too.
The thrust of missions programs usually focuses on selecting, sending and supporting with finances and prayers the missionaries themselves. In more recent years, the realization has come that AMKs often experience certain problematic issues that develop inherently out of the life that they lived as a child on the mission field. Simroots is one of the resources that addresses those particular needs. As such, it fulfills a crucial function in the overall program of missions.
One MK wrote: "When I go out to the mailbox and find my copy of Simroots, everything else is put aside until I have had a chance to read it in its entirety. My memories go back to times long ago, remembering the names and faces and, of course, day-to-day life at school." I have heard or read this many times, from both staff and students. Even when struggling desperately with issues from my MK past, this was the one magazine I wanted to read over and over again.
Simroots has always been free to the 2,000 MKs on the mailing list, with an annual call for donations. Each issue costs around $3,000 US to produce and mail.
If you would like to donate to this ministry, please send a check to SIM and designate it for the Simroots Project. See more information below about how to donate.
Questions? Contact The Editor.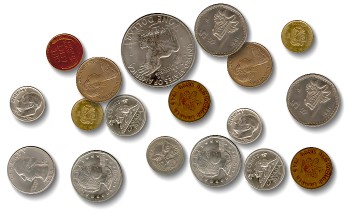 Donations
Simroots is a newsletter produced by SIM MKs for SIM MK high school graduates and their caregivers. Our goal is to publish two times per year (as funds permit). Simroots operates on a nonprofit, donation basis. Donations of $10 or more (U.S. funds) can be receipted by SIM for tax purposes.
To Donate online to Simroots:
https://www.sim.org/donate


Project #90888

To donate by check to the USA:
SIM USA
PO BOX 7900
Charlotte, NC 28241